Overview of the 21 day water study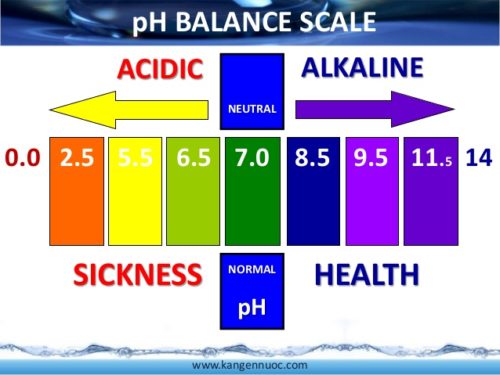 Visit the website below and watch the short videos about alkalized water, the system will let us know you have seen them the videos of interest to you.  You may also attend a live presentation.  It is important to have all the information to get the most from this project for yourself.
Fill out a short evaluation at the beginning and end of your 21 day study.
 How to Drink Kangen® Alkaline Ionized Water                                                                                 
Congratulations on joining our 21 day water study and starting what is the simplest, most powerful thing you can do to improve your health, drinking Alkalized Water.
Although drinking water is simple this short information sheet is to help you achieve the desired results as efficiently and quickly as possible.
How Much Water Should I Drink?
It is different for everyone because we are all different sizes, shapes and weights. Here is the calculation most health experts agree on:
Drink a minimum of ½ your body weight in ounces of water daily. So divide your body weight in half. That number in ounces is the minimum you need to drink daily. 1 quart = 32 ounces.
If you weigh:
100 lbs you need to drink a minimum of 50 oz. of water a day
150 lbs you need to drink a minimum of 75 oz. of water a day
200 lbs you need to drink a minimum of 100 oz. of water a day
This is a minimum amount of water you need to drink just to hydrate.
Remember you cannot get results by "looking" at the water!
The easiest time to consume water is first thing in the morning. Get out of bed, walk to the kitchen and pour yourself a glass of water. It is very easy to consume a liter or more of water in the first few hours you are awake and before breakfast. Not only will Kangen Water get your engine going but it will do wonders for your eliminations. It is amazing what happens when you start drinking the amount of Alkaline Ionized Water that is right for you.
Water is important for your health. Become more conscious of your water consumption!
Which Water Should I Drink?
Everyone should start with 8.5, the lowest level of the alkaline water and then progress from there at intervals of two weeks.
First  week – 8.5 pH
Second week – 9.0 pH
There after – 9.5 pH
When people feel healing symptoms (headaches, light-headedness, lack of energy etc.) the tendency is to drink less water. During this cleansing you should increase the amount of water you are drinking. These healing symptoms are the effects of toxins being stirred up. Now that we've got them moving we want to make sure they are moving out and being eliminated. Drink more water!
Do not drink Alkaline Water during your meals.
Drink 15 minutes before and 30 minutes after a meal. If you absolutely need to drink water during the meal drink "Clean" water and limit it to 1 cup maximum.
Carry a Water Bottle!
Get the best water bottle possible: #1 Glass, #2 Stainless Steel, #3 Best plastic possible.
This way you are ready when you are thirsty and do not have to purchase another water or beverage that may not be as healthy for you. Secondly, carrying a water bottle is an easy way to tell how much water you have consumed in a day. It is harder to keep track if you drink a glass here and a glass there. Once you are more conscious about your water consumption you will be surprised how easy it is to reach your minimum daily amount.
How Long Will the Water Last?
The properties of ionized water do not last forever. Some properties are very stable, others, like the anti-oxidant property dissipate quickly.
If you have a machine – There is no need to store water for regular use. When you are thirsty or need water, go to your machine, turn on the water and fill your glass or pot. That is the most potent water with the highest health benefits and why you purchased the machine.
If someone is sharing water with you – Take only as much water as you can drink in 3 days. After that,  refill your containers.
Other important Considerations:
Commit to drinking Alkaline Ionized Water for the next 2-4 weeks and stop drinking sodas or sports drinks. They are very acidic and counteract the healthy benefits of the water. Drinking just one soda can counteract the beneficial effects of the Kangen® Water for the next 3-6 days.
Do not consume "Diet" anything. Additives and artificial sweeteners will slow down your progress.
If you must drink coffee and tea by all means make them with Kangen® Water. Herbal teas are preferred.
But Water Doesn't Have a Taste!
Water is not supposed to. Learn to enjoy drinking water. If it was supposed to have a taste your body would be 75% lemonade, root beer or tea. Water is the second most important supplement for your body, oxygen is first. Drinking Alkalized Water is the simplest thing you can do to improve your health.
Yes, babies and young children can drink the water. Generally 8.5 works best.
Yes, pets can drink the water. Generally 8.5 works best.
Share your Experiences with Me
How does real hydration make you feel? More Energy? Interesting intestinal changes?  Etc. How the water is helping you is important feedback for us.
Make Alkaline Ionized Water a Part of Your Daily Routine
Get back with the person who gave you the information, call our toll-free number 1-800-417-7128 or leave a message on our contact us page.
Honor yourself!