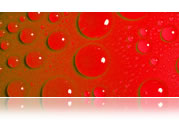 Acid water is type water with disinfecting properties that sanitizes.  Sanitizes means:  To make clean and hygienic.  To sterilize, disinfect, clean, purify, decontaminate.
This water is not for drinking!
Kangen® acid water is eco-friendly and non-toxic! Anti-bacterial, anti-microbial, anti-fungal, effective against methicillin resistant staphylococcus aureus   (MRSA) and more.
This is what strong acidic water can do for you?
Keep kitchen clean and safe.  Use on cutting boards, kitchen utensils, kitchen sinks, kitchen sponges, dishcloths, food prep areas, counter tops.   Spray or soak  meat and vegetables for (2) minutes to remove, salmonella, E. Coli and other bacteria.  Very dependable for reducing strong smells (fish) as well.  Safe to use all around the kitchen which is a breeding ground for germs.  Note:  metal that rusts easily should be wiped with a dry cloth because of the strong acidity of the water.
Sanitize your bathroom. Use frequently in your showers, toilets, tubs, sinks and tile. Use on your bath sponge or bath net.  Rinse your toothbrushes and use as mouth wash.  Sanitize your combs and hair brush especially if used by other family members.  Clean doorknobs.  Keep a spray bottle in your bathroom for easy and quick access.
Use Kangen ® Acid Water in your organic garden.  Acid water is safe to use as a spray for insect infestation, mold and fungus in your organic garden.
Remember to use for hygiene and therapy.
Use as an antiseptic for minor cuts, scrapes, burns, wounds, insect bites and bed sores.
Gargle for sore throat, bad breath and rinse well for mouth infections.
Spray on cold and canker sores
Safe and effective for skin conditions and skin rashes.
Anti-fungal for athlete's foot fungus
I use acid water in my automobile, my hands when out to dinner and it has been especially helpful when I travel.  I use all around me when on an airplane and I spray thoroughly when I reach my destination.
Safe to use as a hand sanitizer.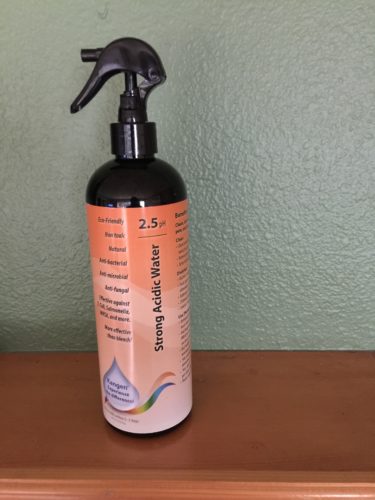 Think for a moment where you use sanitizers in your home and automobile and replace those toxic products with Kangen® non toxic acid water.
Honor Yourself!
by