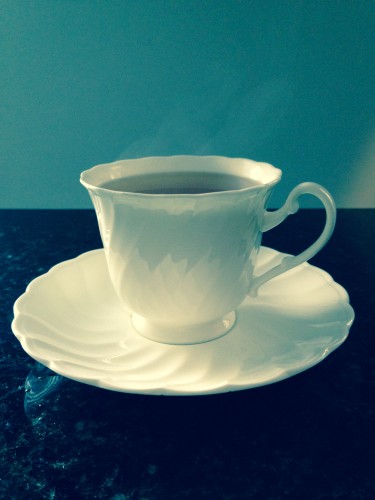 If you adore brewing, enjoying the aroma and sipping hot herbal teas, please, prepare to be excited about the antioxidant along with other benefits  in some of your new and favorite herbal teas.
Herbal teas can be used as a substitute for coffee, energy drinks and sodas and are very healthy.  They offer a number of health benefits and most are calorie free.  Make your teas with electrolyzed kangen® water and enjoy added antioxidant benefits.
So…let's begin and explore a few  antioxidant herbal teas.
Turmeric root tea
This herb has been acknowledged for centuries as a natural healer in the east. It has been studied  and researched more than any other herb because of its medicinal effects. 
Read more information on  Kangen Ukon Tumeric on my website and be sure to checkout the videos there… they will show you why Ukon is far more than just Tumeric!
Click here for more information about turmeric.
There are thousands of medical studies done on turmeric.  Click here for pub med independent research. Type turmeric into the search line.  This is a powerful herb.
Alternative Medicine suggest that turmeric – or, more specifically, the primary polyphenol of turmeric (called curcumin) has anticancer properties.
We all know someone who is suffering from the ravages of cancer.  Click here to see what the American Cancer Society has to say about turmeric.  Drink two or three cups through out the day to keep your cells bathed in curcumin, the active ingredient in this herb.
Recap of turmeric root
Properties:
Antibacterial
Anti-inflammatory
Antioxidant
Benefits and supports:
The liver
Circulatory system.
Showing promise to prevent and treat Alzheimer's.
More than (700) citations on the internet alone on curcumin and how it effects cancer
Fennel seed  tea
Yes another spice we cook with.  When you think fennel seed tea, think all things digestion. This tea helps  your digestion.  One of the most endearing properties of fennel is its carminative.  This means it prevents the formation of gas  and aids in the quick  expulsion of gas from the gastrointestinal tract.  It is a traditional digestive aid  for heartburn and stomach aches in general.  It has also been used to treat irritable bowel syndrome (IBS) symptoms.  If this is not enough the seeds are rich in iron, potassium, selenium and vitamins.  Make this tea with hot electrolyzed water and let it steep for 2-3 minutes.  Relax  and enjoy!
Recap Fennel seed tea
Properties:
Anti-spasmodic
Anti-microbial
Anti-bacterial
Anti-inflammatory
Vitamin rich
Benefits and supports
Holy Basil Tea
A traditional herb in Ayurveda medicine.  This tea is called an adaptogen.  Adaptogens adapt to serve the body where it is needed most.  This tea also called Tulsi meaning it is also characterized as a stress reliever.  If you are under stress this is the tea for you.  Click here to see what Dr. Weil has to say about holy basil.
Recap of Holy basil tea
Properties
Adaptogen (anti-stress)
Antibacterial
Anti-fungal
Anti-inflammatory
Antioxidant
Benefits and supports:
 Memory booster
Fever reduction
Cough soothing
Sore throat relief
Soothing to bites, cuts, and scrapes
Headache treatment
Increased kidney function
Balanced emotional health
Clear acne
Possible blood sugar regulation
Stress reliever
Hibiscus tea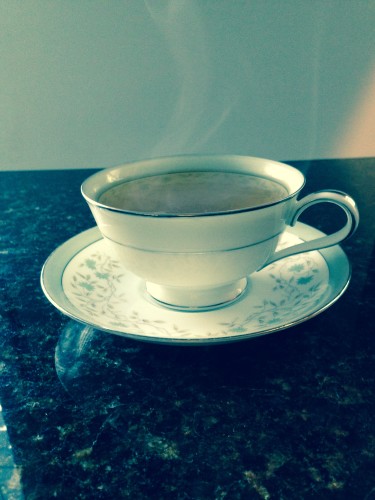 Being from the south I have for many years enjoyed plucking the hibiscus flower and sucking the sweet nectar at the end of the flower.  Many years later I visited St. Thomas US VI and delight in seeing the iguana devour the flower.
Hibiscus has been used by the indigenous people of Africa, Asia and the Caribbean regions to help promote general wellness.
Experts think flavonoids which dilate blood vessels is responsible for the reduction in blood pressure. Drink (3) cups a day for (6) weeks to achieve this benefit.   More research is needed to determine if this is a sustainable and viable option to use in place of medication.  (Do not discontinue your medication for hypertension without your doctors direction).
Drink hibiscus tea for constipation and use as a gentle laxative.  Keeping the bowels moving well is essential to good health.  Can be used as a natural diuretic and restore proper water levels in the body.
Hibiscus tea contains an enzyme inhibitor that lowers the production of amylase, an enzyme that breaks down sugar and starches. With less amylase, a person typically is not as able to absorb as many carbohydrates. That means a person's body can't use or store all the carbohydrates he eats, possibly making it easier to hit a weight loss goal or avoid gaining too many pounds.
Recap Hibiscus tea
 Properties:
Benefits and supports:
Reduce Blood pressure
Dilate blood vessels
Increase energy and stamina
Promote vitality
Relieve constipation
 Mild natural diuretic
Weight Loss and Management
Support healthy cholesterol
Supports how the body uses blood sugar
Nettle leaf tea
Nettle is beneficial as a spring tonic because it supports the respiratory tract and bronchial airways for those with allergies.  This tea has a long history going back centuries.   Nettle tea fights coughs and loosen congestion.  More studies are needed to confirm nettle's antihistamine properties.   If you have allergies or chest congestion try this tea.  Nettle tea can also be of great help to those who suffer from diabetes, because it leads to the decrease of blood sugar.
Stinging nettle root is used widely in Europe to treat benign prostatic hyperplasia (BPH).  Studies in people suggest that stinging nettle, together especially saw palmetto, may be effective at relieving symptoms, such as reduced urinary flow, the feeling of incomplete emptying of the bladder and a persistent urge to urinate. These symptoms are caused by the enlarged prostate gland pressing on the urethra (the tube that empties urine from the bladder.  Please work with your doctor for a proper diagnosis and to rule out other diseases.
Click here to read what WebMD has to say about stinging nettle.
Recap Nettle leaf tea
Benefits and supports:
Decrease blood sugar
Supports urinary tract
Has been used to treat early  (BPH) benign prostatic hyperplasia.
Treat joint pain
 Hay fever
Supports immune system
Eczema
Arthritis
Gout
Dandelion Root tea
I have sipped delicious dandelion wine, so why not dandelion tea.  The roots of this sometime bothersome perennial or some call a weed has been used in traditional herbal medicine for hundreds of years.  Native Americans boiled the plant and used it to treat kidney disease, and stomach ailments.
According to Dr Oz's Blog dandelion is a natural diuretic that removes excess toxins and water from your body, which purifies the blood. By purifying the blood, your liver has to do less work.  The liver is the organ that breaks down the majority of medications we take and it removes metabolites from alcohol and fatty foods.  As a diuretic, dandelion rouses you to urinate more. this lowers the blood pressure naturally.  Dandelion root was one of Dr. Oz's herbs of the month.
Dandelion is also great for diabetics because it helps the body to produce insulin and control blood sugar. It also plays a role in bone health as a great source of calcium.  The next time you see that lovely yellow flower/weed pop up, pull it up and chew it up.
Recap dandelion tea
Properties:
Vitamin A
Vitamin C
Vitamin D
Minerals-potassium, iron and zinc
Benefits and supports:
Diabetes
Bone health
Kidney
Stomach ailments
Supports the gallbladder
Acne
Treat Cancer
In Ayurveda medicine, Chinese and Native American medicine, herbs has been used for hundreds of years. However, it is just in recent years herbs begun gaining popularity in the West.
Scientific research is ongoing for some herbs however, case after case of anecdotal evidence and hundreds of years of use cannot be wrong.
These many properties alone can account for countless potential benefits including increased sense of well-being, increased immune function, and disease prevention.  Why not add herbal tea to your natural health regime.
Find a way to incorporate therapeutic plants into your diet.  Make yourself a cup of hot tea  with Kangen® water, let it steep for a few minutes, take a deep breath, sip and think good thoughts.
Honor Yourself!
by