health has a thousand dreams, a man with bad health has only one dream."
Indian Proverb
How To Buy An Ionizer
Water, the most important substance on the planet.
So…Be Smart And Wise When Buying An Ionizer.
When you commit to purchasing a product of this magnitude, it is your responsibility to find out all you can about the manufacturer, their corporate philosophy and customer service and the quality of the product. This is why we invite you to take a close look at Enagic®.
Listed here are some of the important points and facts to consider: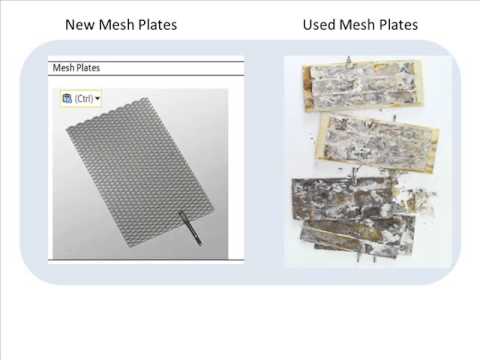 Look for third party validation by authorities in the industry – Having validation by a recognized and respected outside source will validate your decision and give you peace of mind with your purchase.   This can be confusing and tricky because every ionizer on the internet has certifications all over their website.  How do you know where to begin?
When you are checking out the certifications on an ionizer's website, check if the company will provide a link to the full details of their certifications.  If they do not, tread lightly.  One of the "tricks"  some companies use is to place certifications on their website, however, there is no way to verify if the certifications actually exist!  Remember, there are no internet police.  One of the certifications to look for is the (Water Quality Association's) Gold Seal certification.   The WQA is one of the oldest and most prestigious international not-for-profit trade associations in the world. The WQA (Water Quality Association) has honored Enagic® with the Gold Seal, a highly distinguished award that is only given to the most reliable and trusted producers of quality drinking water.  If a company produces this certification,  check to  guarantee it is for the entire ionizer, not only the filter.   
Look for a company that has stood the test of time.
Enagic® celebrated its 40th year as a specialized manufacturer of high quality water ionizer generating  systems.   For over (4) decades Japan based Enagic® International has been the leading manufacturer of alkaline ionizers.  Their machines are used in hundreds of thousands of homes worldwide to transform tap water into pure, healthy alkaline drinking water.  A company cannot fool its customers for over 40 years and stay in business.  This company has stood the time test.
Look for a company that has international offices.  Where would you buy supplies, where can you get your ionizer serviced?  Where can you get your plates cleaned?
Enagic® Branch international offices locations: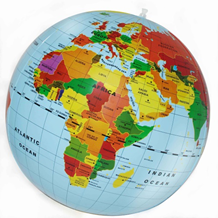 Seattle – New York – Chicago – Orlando – Dallas – Honolulu – British Columbia, Canada – Japan – Toronto – Mexico – Germany – France – Italy – Australia – Taiwan – Philippines – Hong Kong – Singapore – Korea – Malaysia – Indonesia – Brazil – Mongolia
There are new offices opening continuously around the world.   How do you contact other companies?  Is it only by telephone, a contact form on internet.  Is there a physical address you can walk into if you choose?  Is there such a thing as face to face conversation?  Those types of conversations are still valid in this fast paced world.  These are useful questions to consider.
Like this tip:  Click here to tweet it.
Does the company manufacture its product or does an outside source manufacture the product and a name is slapped on? There are full service manufactures,  private labeling manufacturers and resellers.  Enagic® is the only full service ionizer manufacturer.  This company owns and operates its facility.  Service and supports are handled by the company employees.  Private label companies make ionizer for other companies and they do not offer service and support for the ionizers they build.  Resellers are authorized to sell ionizers on behalf of a main manufacturing company usually located in Taiwan.
Does the company manufacture its product or does an outside source manufacture product and a name is slapped on? There are full service manufactures,  private labeling manufacturers and resellers.  Enagic® is the only full service ionizer manufacturer.  This company owns and operates its facility.  Private label companies make ionizers for other companies but  do not offer service and support for the ionizers they build.  Resellers are authorized to sell ionizers on behalf of a main manufacturing company usually located in Taiwan.
What about quality control?  Look for a company whose product qualifies as a medical device.  All of Enagic® machines are manufactured under the Medical Device ISO 13485 (International Organization for Standardization).  Click here to see the details of this certificate.
What is the definition of a medical device?  A medical device is an instrument, apparatus, implant, in vitro reagent, or similar or related article that is used to diagnose, prevent, or treat disease or other conditions, and does not achieve its purposes through chemical action within or on the body (which would make it a drug.)
Imagine having a certified medical device that will last for many years of use on your kitchen counter.  Enagic® ionizers are used in medical facilities in Japan.   All Enagic® water ionizers are ISO 13485 certified. This means they are made with safe medical grade titanium and platinum.  Enagic® is the only manufacturing company of ionizers who hold this certification.  Only ISO 13485 is the license to produce medical grade equipment. Enagic® has this license.
All systems attempt to compare themselves to Enagic®.
| | | | | | |
| --- | --- | --- | --- | --- | --- |
| Ionizer | Enagic SD-501 | Tyent 9090 | Enagic DXII | Life Ionizer | Juniper aka Alka Viva Athena |
| Plate construction | Solid plates/core | Mesh screen | Solid  plates | Mesh screen | Mesh screen |
| Number of plates | 7 | 9 | 5 | 7 | 5 |
| Power Supply | 230 watts | Adjustable from 85 to 550 watts (55 adjustable levels) | 200 watts | 80 watts | Variable- unknown |
| Manufacture Process | YES | NO | YES | NO | NO company name changed to Alka Viva |
| Cleaning capability | YES | NO | YES | NO | NO |
| Warranty | YES see below | YES see below | YES see below | YES see below | Yes see below |
| DSA member | YES | NO | YES | NO | NO |
| Service centers | YES | NO | YES | NO | NO |
| Distribution and Education  | YESsee below | NOsee below | YESsee below | NOsee below | NOsee below |
| Marketing policy | YES | NO | YES | NO | NO |
| Price | US 3995 | US 3495 | US 3280 | US 2595 | US 2395 |
Plate construction:  The plates are the engine or the heart of the ionizer.  They provide the electrical charge that makes ionized water.  Solid plate construction creates the greatest amount of surface area for water to pass in contact with.  Some brands have slotted or mesh plates.  Mesh plates are thin, less costly to manufacture and decreases the surface area for water contact and cannot be cleaned.
Mesh plates clog up with calcium deposits much more readily, just as a fan would clog up a window screen with dust (as compared to a smooth plate of glass)… and the ionizer chambers are airtight and impenetrable so you can't fix them. This is like to buying a car without a hood latch!
| | |
| --- | --- |
| Solid Plates | Mesh Plates |
| | |
Electrolysis surface area:  Enagic® plates are solid mass (2.75) lbs.  Plates are 99% pure titanium core and are micro plated with 99% pure platinum and have a life expectancy of over 20 years.  Mesh plates expose titanium to water.  (Titanium is toxic to humans) Mesh plates are lightly sprayed with inexpensive alloys not micro plated with pure platinum. Plates with holes would have to be very thick to have more surface area than solid plates.  Small, lite, thin mesh plates means weaker ionization and shorter longevity.
Power supply:  Power supply taken directly from company's website.   How to calculate the power of any ionizer.
Power in watts  X  Amps  X  Square inch of Surface area of plates = Potential Electrolysis units
(Enagic SD-501) 230watts X 2.5amps X 466 sqin = 267,950 PEU
This is power!
Manufacture process:  Enagic® has quality control from manufacture to product distribution.  No out-sourcing.  Other ionizers on the market have its machine parts made in Korea.  Resellers are third parties who use their private labels. Most put their name on the same machine-made by the same company.  EMCO in Korea.
Cleaning capability:  Hard water and mineral scaling is the biggest enemy of ionizers.  Enagic® has a cleaning cartridge to prevent scale build up  It has three methods of cleaning available.  Your unit can be deep cleaned by your local office for US 45.  Other companies ionizers are without a cleaning cartridge and unable to deep clean electrolysis plates.  Quality of water begins to decline over time.  This means shorter machine life for you.
Direct Sellers Association (DSA):  Members of DSA are scrutinized for one full year regarding financial strength and customer satisfaction.  Retail price of the product must be in line with the manufacturing quality and cost to receive DSA membership and endorsement.  Other ionizers on the market are not members of the DSA.  They have no endorsements by physicians associations. No registration as medical device by Ministry of Health in Japan.
Service centers:  When you purchased your car did you ever have to take it in for an oil change or 30,000 mile checkup.  If you care about your investment the answer is of course, yes.  Enagic® offers a service to deep clean your plates for US 45.  Enagic® offer service centers to pick up your ionizer after purchase, supplies, you can talk in person to a knowledgeable Enagic®® company employee.  These are brick and mortar buildings you can visit if you choose, these are not internet addresses.  This is a big deal for most people.
Warranty:  Enagic® has (5) year full warranty.  An extended warranty is available after that.  SD-501 does not void warranty when hard water is run through it.  Most water is United States is hard water.  There is no limit to how much you can make in a day and quantity of water does not void warranty.  Some ionizers on the market offer in their advertising lifetime warranty.  Please do yourself a big favor and read the small print.  In some units hard water voids the warranty.
When you're buying a product for your health and well-being  to last  15  to 20 years,  it is wiser to put your trust in the company which invented the ionizer and has earned and kept a solid reputation for over 40 years.
Know that "Just as Good at Half the Price" can be the most expensive, short-sited mistake you can make when you are  concerned with your health.  Enagic ionizers are designed to last 15-20 years with continued good performance, based on over 40 years of providing ionizers to premier Japanese hospitals… these hospitals in the #1 country in the world for overall wellness and longevity will not tolerate an "appliance" which will be useless in just a matter of months.
Distribution and education:  With Enagic® prospects are encouraged to try the water before thy purchase.  They are taught to understand the product, the scientific evidence and personal results of many thousand satisfied customers through education and health seminars.  Other companies do not offer education seminars and there is no sampling before you buy option.
Company Strengths:  Enagic® is over 40 years old, debt free, financially STRONG using tried and true tested for over 30 years.  Other companies buy parts from the same manufacturer EMCO Tech based in Korea.  This company builds over 25 models for over 20 brand names.   Some third party companies are only one or two years old.  Most less than five years old.
Marketing policy:  Enagic® has a compliance department to ensure accuracy and compliance with medical statements.  Other companies have no compliance departments and no internet police to limit statements and safeguard the company's reputation.
Price:   Since Enagic® began marketing in the United States, many imitator ionizers have come on the market.   Having choices is a good thing however, it is making the correct choice for you that is important.  As a consumer I know you want to buy the best product that will stand the test of time and you, like me do not want to be duped by imitators and companies that spin the truth..  Enagic® has a compliance department and, we do not make medical claims nor do we spin the truth. When we do this you win and we win.  I invite you to try our ionizer and see for yourself.  Your satisfaction will tell the whole story.
Enagic Products at a Glance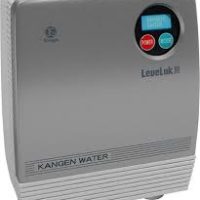 LeveLuk R Starter Unit $1,980  
The LeveLuk R is a simple and effective entry model. It offers three full-surface-area plates and a new color LCD panel to highlight the three water types that it produces. The pH range of the LeveLuk R is 4.5-9.5 and the product comes with a 3-year warranty.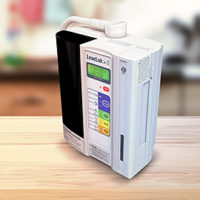 LeveLuk JRII Energy Saving Unit $2,380
The JRII is equipped with 3 large electrodes and produces Kangen alkaline drinking waters, clean water, strong Kangen, strong acid and beauty water. It is designed to produce all grades of water, while conserving energy. The pH range of the JRII is 2.5pH-11.5pH and the product comes with a 3-year warranty.

LeveLuk SD501 #1 Selling Unit $3,980
LeveLuk SD501P Platinum Unit $4,280
LeveLuk SD501U Under Counter Unit $4,980

An SD501 Platinum is also available with 5 language settings including English, German, French, Italian and Spanish.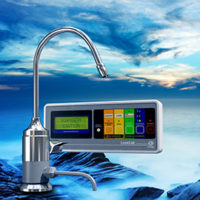 Additionally, Enagic also offers an SD501U-under the counter model that allows access to the same great water without a machine or the hoses being visible on the counter top, with the same features as the SD501.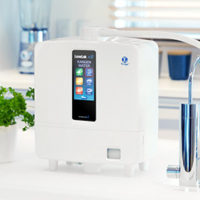 K8 The Mighty 8 Plate Anti-Oxidizer $4,980 
The Kangen® 8 is Enagic®'s most powerful antioxidant machine – featuring 8 platinum-dipped titanium plates for improved water ionization and increased antioxidant production potential. This Kangen Water® machine can be used anywhere, thanks to its worldwide multi-voltage power supply and interchangeable plug capability (sold separately). Also Includes: Auto On/Off, Play & Plug, Automatic Cleaning Water, Smart Filter Technology, Full Color LCD Panel and voice prompts. The pH range of the K8 is 2.5pH-11.5pH and comes with a 5 year warranty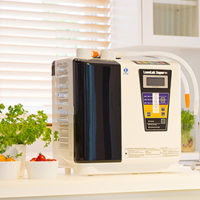 LeveLuk Super501 Powerhouse Unit $5,980
This unit is equipped with a total of 12 large electrodes and produces all ranges of water. Designed for high quantity water production, the SuperSD501 is a powerhouse and is the first and only ionizer that comes with two separate electrolysis chambers. It makes 2.5pH-11.5pH and comes with a 3-year warranty.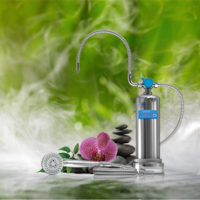 Anespa Spa Experience Unit $2,390
The Anespa is a unique mineral water generator. Equipped with a mineral ion water activator, the Anespa is able to moisturize the skin, make hair full and shiny and provide the relaxation of bathing in a natural hotspring. The Anespa is the first product of its kind to use a twin cartridge system. The product comes with a 3-year warranty.
Financing
We offer multiple financing platforms. We offer financing as lower than 50US per month. 
Call me at (206)801-7443 to discuss our special financing for you.
Text me here: 940-312-8085
We also accept:



You may also combine cards.  Please call 206-801-7443 to discuss privately with me, Harriette Blye your options today.  I want to help you get this amazing water into your home.
Do your research and buy your  ionizer with peace of mind knowing you have made the best decision for you and your family for the long term.
To send me, Harriette Blye a private message click here
I look forward to being your  water representative.
health has a thousand dreams, a man with bad health has only one dream."
Indian Proverb

My wish for you is a thousand dreams!